Tonight's Guest: Martha Davis
Written by admin on August 7, 2009
Podcast: Play in new window | Download (0.8KB)
Subscribe: Google Podcasts | RSS
Click here to listen live between 7-9pm Eastern US Time (NOTE: There may be a delay from our flagship station playing the second part of the show with the Martha Davis interview. If this happens, that portion of the show will play at or near 11pm Eastern US time). You can also get the show from our flagship station website: www.wtbq.com. Check the bottom of this post for other affiliates' dates and times.
Tonight, our guest will be the legendary Martha Davis of The Motels. We will talk about her music, the two incarnations of The Motels before the 1987 breakup, Martha's solo career, her life and some very interesting projects she is working on. Davis is also touring with a new Motels band, which heads to the LA area on August 14th and 15th, then to Seattle on August 19th. 2009 tour details are on The Motels' official website.
During our conversation, we also talk about:
Martha's diverse array of musical influences
How she got into music
Her evolution as a songwriter
and the children's music album she is working on
Our conversation leads off the second hour of the show (for those who are listening live tonight, check the production note above).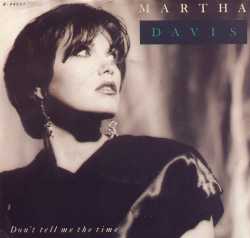 During the first hour, we play tracks from top classic alternative artists including ABC, The Earons, David Bowie and Taxxi.
Revenge of the 80s airs live on Friday nights 7-9ET on Q99.1FM in the Hudson Valley (www.wtbq.com); on Wednesdays 12noon Melbourne, AUS time on Radio 80s 87.6FM; Sunday mornings 8-10am Melbourne, AUS time on Seymour FM; Wednesday nights 6-8pm (Eastern US) and Saturdays 7-9pm on The Volt radio (Canada). Podcasts are available on Saturdays after the live show.
---
Reader's opinions
---