Tonight's Guest: Louise Robey (2/27)
Written by admin on February 27, 2009
Podcast: Play in new window | Download (0.8KB)
Subscribe: Google Podcasts | RSS
Click here to listen live between 7-9pm Eastern US Time. You can also get the show from our flagship station website: www.wtbq.com.
Tonight's guest on Revenge of the 80s Radio will be Louise Robey, best known for her 1980s dance hits "One Night in Bangkok" and "Killer Instinct" as well as for the TV role of Micki Foster on Friday the 13th – The Series (Season 2 DVDs have been recently released). We will play some of Robey's classic tracks, one from her band Louise and the Creeps and something from her soon-to-be-released collection. My conversation with Louise Robey leads off the second hour of the show. The podcast will be made available on Saturday.
Louise and I talk about her music, modeling and acting career as well as why her role as Micki Foster was important to science fiction history. We also discuss an artists "open forum" started by Louise and her husband, the world-renowned photographer Stan Shaffer, to help other artist learn how to protect their rights and creative work from being ripped off by members of the entertainment industry. Louise tells me what triggered the idea of the open forum and her thoughts on issues involving royalties.
After her first band, Louise and the Creeps, broke up, Robey went out on her own and scored a big dance hit with "One Night in Bangkok." She developed a following from the club scene and soon went into acting, winning several parts in television series pilots before landing "Micki Foster." Not only does Louise have a five-octave vocal range, but she has several talents — which we discuss throughout our conversation.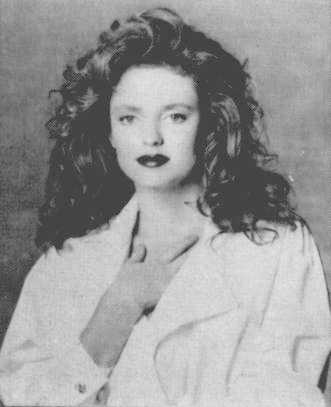 During the first hour, we will play classic alternative favorites from artists including Missing Persons, Wall of Voodoo and Monte Video and the Cassettes. We will also play the new single from Depeche Mode, "Wrong."
Revenge of the 80s airs live on Friday nights 7-9ET on Q99.1FM in the Hudson Valley (www.wtbq.com) and on Wednesdays 12noon Melbourne, AUS time on Radio 80s 87.6FM. Podcasts are available on Saturdays after the live show.
---
Reader's opinions
---