This Week's Guest (3/5): Kate Garner
Written by admin on March 1, 2010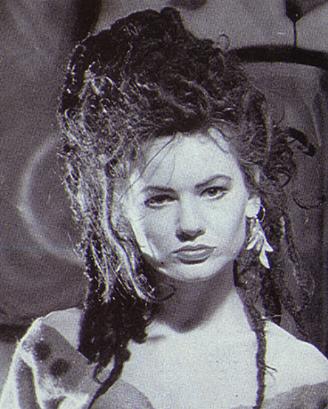 This Friday, our guest on Revenge of the 80s Radio will be Kate Garner, who — with Jeremy Healy and Paul Caplin — formed Haysi Fantayzee. Kate is now a world-renowned photographic artist and has a new single, which we play at the end of our conversation.
Before Haysi Fantayzee started, Kate Garner was already a respected fashion photographer. She met Caplin and Healy and the trio became an instant hit, scoring chart success with "Shiny, Shiny" and "John Wayne is Big Leggy." The band's distinctive fashion and style became their trademark, while the fun and catchy music lightened up the deeper meanings inside their lyrics. Unfortunately, just as America was starting to get into Haysi Fantayzee, the band members went their separate ways.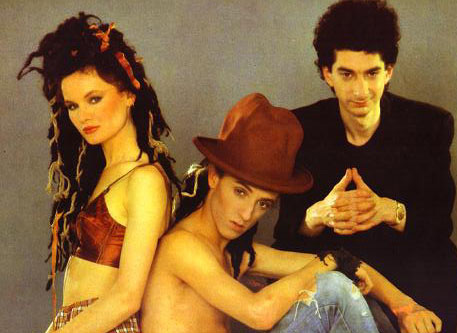 Caplin owns his own software company, Caplin Systems, while Healy is an in-demand producer and DJ. Kate Garner stayed in the photography business; her work has been featured in several top line publications in the US and the UK. Kate's true calling, however, is artistic photography. She has had successful exhibitions on both sides of the Atlantic, recently working on a continuing series called "Jolly Darkness."
In 2009, Kate recorded demos for the singles "Lucifer" and "Sideways Red," and is in the midst of her cunning production and distribution plan (which she will talk about on Friday's show). Garner also taught herself the ukulele and, while doing so, invented her own sound — which, again, we will discuss on Friday.
Kate Garner is always working on something extraordinary and eschews convention in her work, which can be seen on her website, www.kategarner.org. Our interview will lead off the second hour of this week's show.
---
Reader's opinions
---